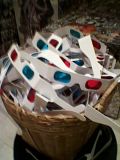 John Marcher
was kind enough to invite me to attend this
evening of Beethoven string trios
with him, so I arrived at Davies Hall straight from
Volti's concert
, with my ears still ringing from
Flora Tristan
. Fortunately these early Beethoven works quickly decompressed my ears. Mutter, Bashmet & Harrell have very different musical personalities, & they were clearly having fun performing together. I liked
Lynn Harrell
's efficient playing. His pizzicato in the Adagio movement of the Serenade was wonderfully plump. In the Scherzo, he played the short cello chords as if he were angry at Mutter. The audience laughed & was so delighted that it broke into spontaneous applause at the end of the movement.
Anne-Sophie Mutter
's playing, while very clean, can be rough & slightly harsh. I like how she uses full bow strokes & has an expressive vibrato with at least 2 distinct speeds.
Yuri Bashmet
was a bit self-effacing, but I enjoyed his soft, almost fluffy, sound. All 3 conveyed a sense of ease & spontaneity, & so I felt very happy too, simply enjoying the music from moment to moment.
The audience greeted the performers warmly, & many gave them a standing ovation at the end. Davies Hall was packed & looked just about sold out. Mr. Bashmet must draw a large Russian constituency, as I was surrounded by Russian speakers all evening. There was a great deal of loud coughing between movements that sometimes threatened to stop the proceedings. The elderly woman seated next to me nodded off at one point, but her husband gently prodded her awake.
§ Beethoven String Trios by the Mutter-Bashmet-Harrell Trio
Great Performers Series

Anne-Sophie Mutter, violin
Yuri Bashmet, viola
Lynn Harrell, cello

Beethoven: String Trio in C minor, Opus 9, No. 3
Beethoven: Serenade in D major for Violin, Viola, and Cello, Opus 8
Beethoven: String Trio in E-flat major, Opus 3

Sun, Nov 7, 2010 7:00pm
Davies Symphony Hall